The Green Dot fee covers the cost of processing light household packaging waste that packers put on the market. This cost depends on consumption trends, the amount of packaging collected and sorted, and the operating costs, less the sale of materials to approved recyclers.
The current fees for household packaging are shown here. This update incorporates annual variables such as the amount of material that is expected to be sold to approved recyclers or the growing number of citizens who are separating their waste, as well as the new obligations imposed by the Spanish regulations on packaging and packaging waste in order to transition towards a circular economy.
Learn more about the Green Dot fees of Ecoembes in the following infographic.
According to the applicable law, the simplified declaration that some companies submitted is no longer possible, so the fees shown apply to all packaging declarations submitted to Ecoembes.
Ecomodulation

of Green Dot fees 2024
Following the guidelines set out in Royal Decree 1055/2022 on Packaging and Packaging Waste, starting in 2024, Ecoembes will establish a new ecomodulation model for the Green Dot fees to encourage ecodesign in packaging. Thus, packaging that is easier to sort and recycle and incorporates recycled raw materials will have a discounted fee, compared to that which does not, which will be penalised. This will be determined using the updates fees in 2024 (Base Fees - B.F.):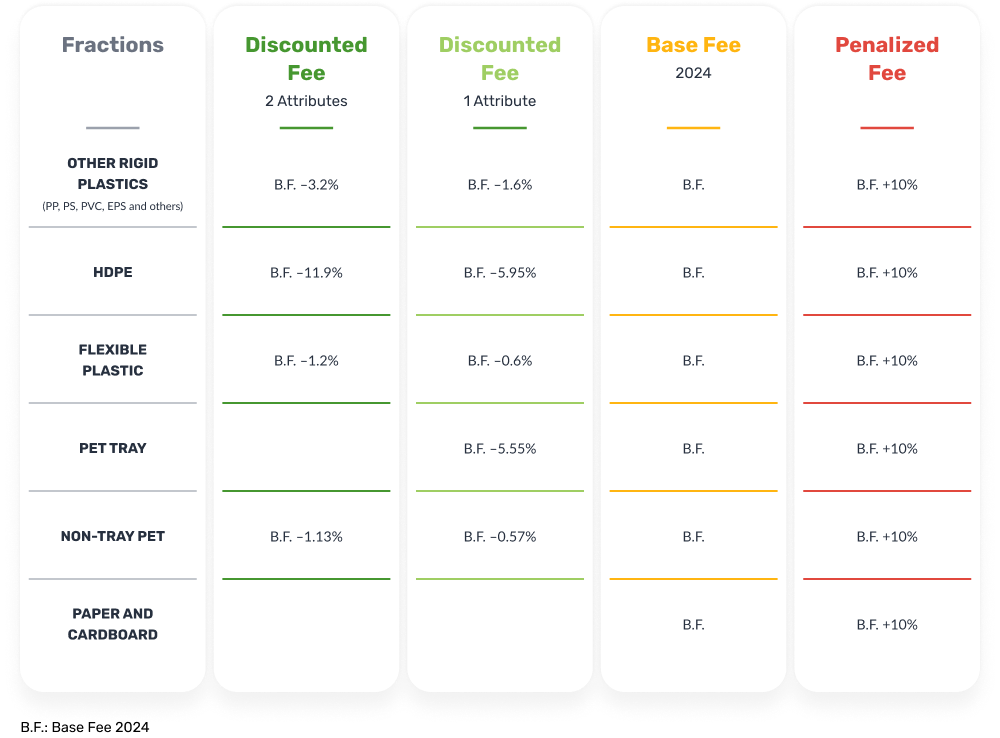 In coming weeks, Ecoembes will make available to its companies a complete Ecomodulation Guide containing all the details, so they can determine the impact of ecomodulation on their specific packaging. It will also be accompanied by an Ecodesign Guide that will help companies transition their packaging towards circularity.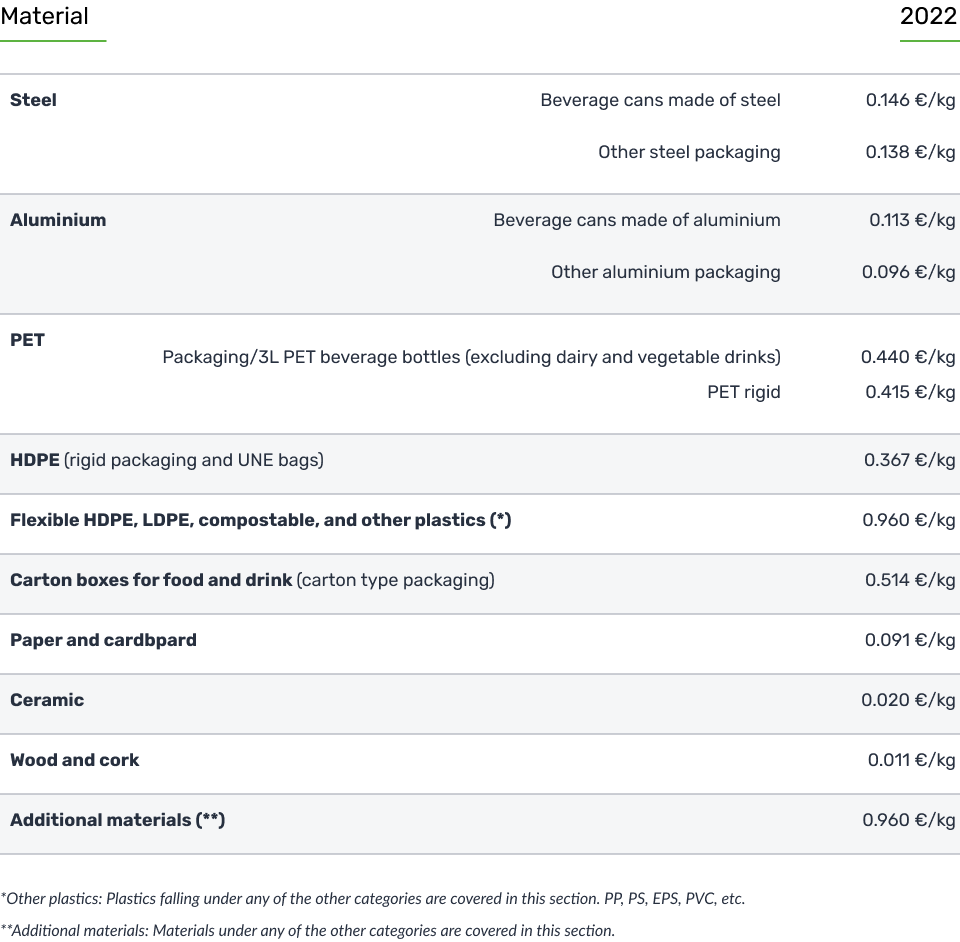 You might also be interested in

Invoicing
Learn the due dates and acceptable payment methods for packages placed on the market.

Markings of Packaging
We detail the prerequisites and guidelines for using the Green Dot symbol in your packaging.