The price of the Green Dot is equal to the expense of managing the packaging waste. Because managing an aluminium package at the same weight is more expensive than managing a cardboard, plastic, or steel package.
These are the current rates, which have been modified to accommodate a population whose recycling habits are rising daily and which have been estimated to cover the additional cost of selective collection of packaging waste.
Fees for the new Green Dot 2023
Fees for the new Green Dot 2022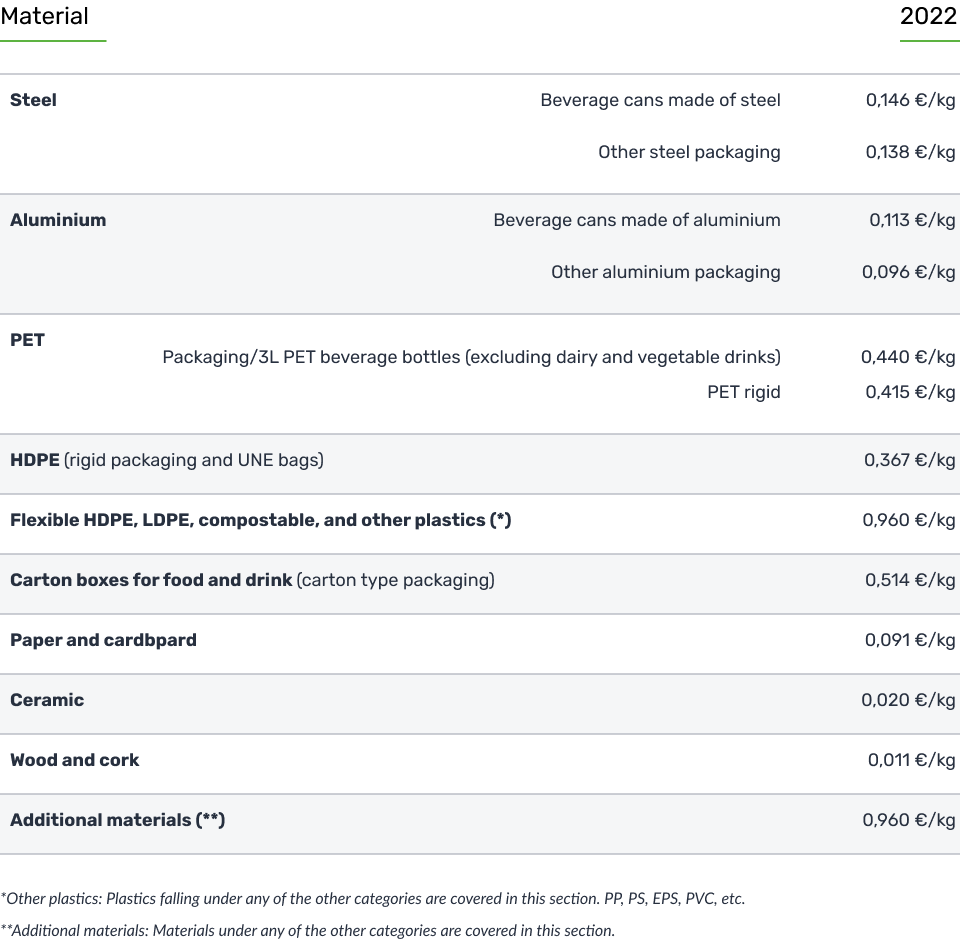 Fees of Simplified Statement
The rates used in this modality are established based on the tons of packaging sold in the previous year's market.

You might also be interested in

Invoicing
Learn the due dates and acceptable payment methods for packages placed on the market.

Markings of Packaging
We detail the prerequisites and guidelines for using the Green Dot symbol in your packaging.