Recycling for Household Packaging
Today, individuals may separate their plastic, carton, metal, and paper/cardboard packaging in yellow and blue bins that are present across the entirety of Spanish territory. The partnership agreements that were struck with the town halls and Autonomous Communities make this feasible.
These agreements lay out the steps that must be taken to ensure that the recycling process is as effective, straightforward, and well-managed as possible, from the time the citizen places the packaging in the appropriate bin until it is converted into new raw material. Governments are able to offer Ecoembes with thorough, accurate, and rigorous statistics on the quantity of household packaging collected for recycling thanks to this ongoing public scrutiny.
How does the recycling control system work and who is involved?
In 429 recyclers certified by the Autonomous Communities and approved by Ecoembes, waste is converted into raw materials. These recyclers are required to confirm the amount of material entering their plants and to ensure that it is recycled to create new goods.

The implementation of the transfer and waste management control mechanisms outlined in the waste legislation is the responsibility of the Public Administrations.

In addition to these controls, Ecoembes also stipulates extra audits in its contracts, allowing for the creation of traceability reports certifying the efficient conversion of waste entering the facility into fresh raw materials for the production of new packaging, urban furniture, apparel, etc.

 

Access Report
The development of the total volumes entering recycling facilities in Spain is shown below, along with a breakdown of these numbers by Autonomous Community.

Tonnes of household packaging waste are being recycled in these facilities
More than 1.6 million tonnes of household packaging made of plastic, cardboard, metal, and paper/carton that had previously been collected through selective collection were shipped to recycling facilities in 2022.
Here, you can check both the overall waste evolution since 1999 and a breakdown of each sort of waste.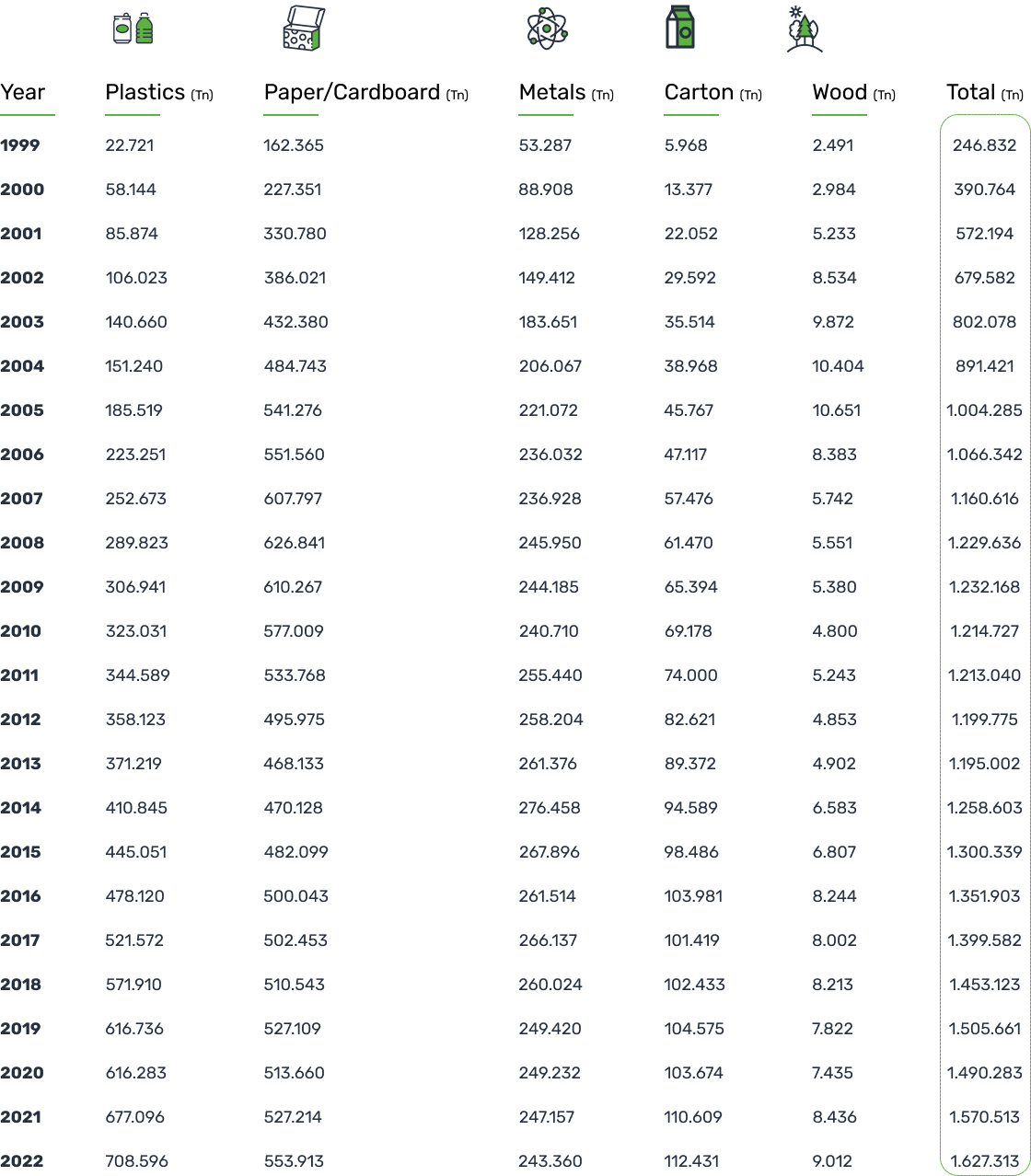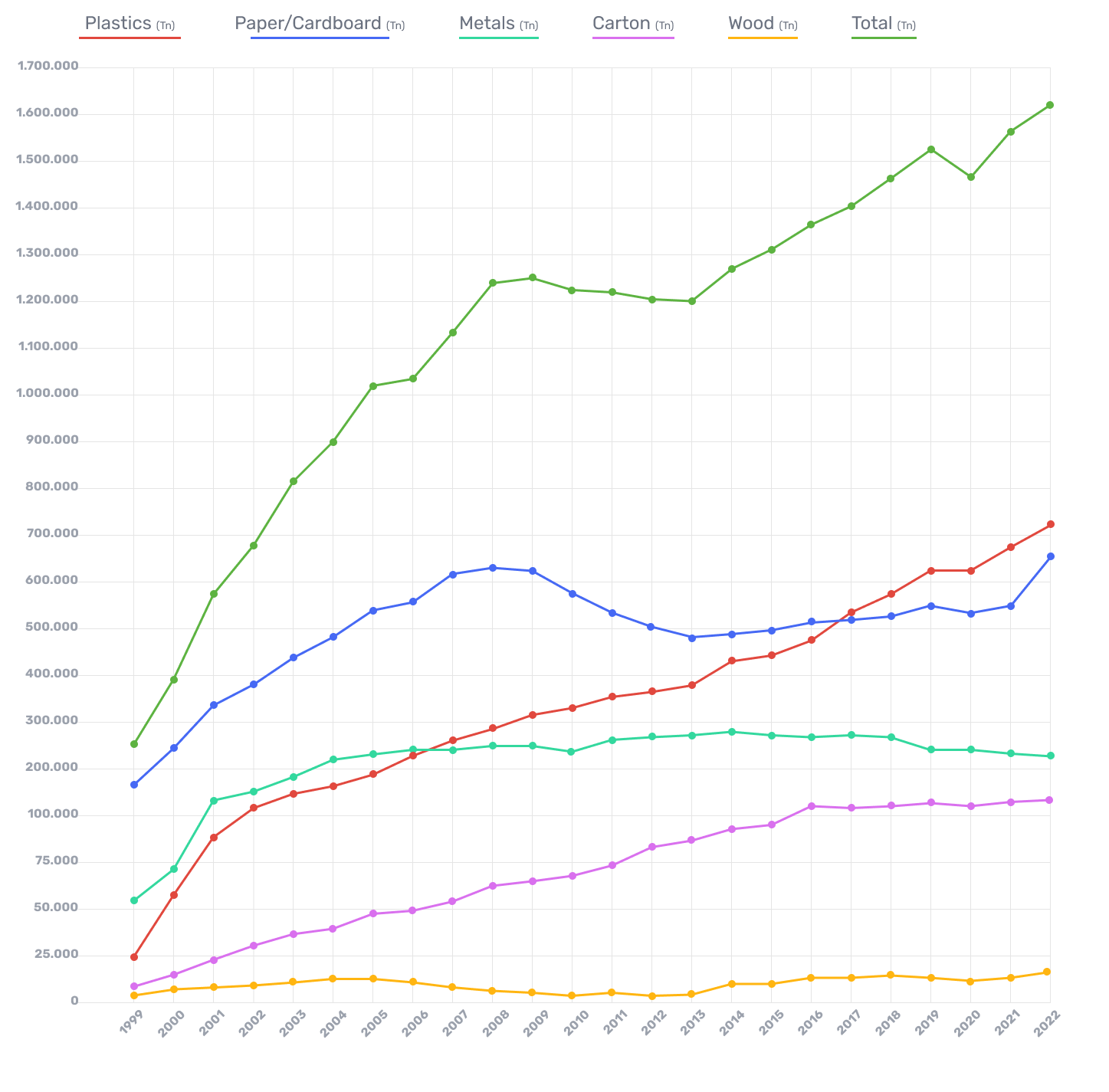 Are you interested in learning how much household packaging is recycled in each Autonomous Community?
Do you want additional information?
More information about Spain's recycling for household packaging may be found on our Transparency Portal.