Selective collection outside the home
Selective collection outside the home
At Ecoembes we collect to recover residential packaging waste generated outside the house, additionally to the collections carried out by local administrations and entities.
Thus, we collaborate with several institutions and bodies, both public and private, recovering residential packaging generated in several places were a local selective collection is not implemented: sports centres, shopping centres, hospitals, tourist centres, miscellanea events, airports, universities, etc.
How do we do it? These are our premises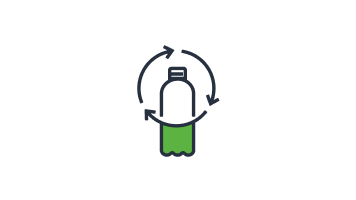 Generating residential packaging waste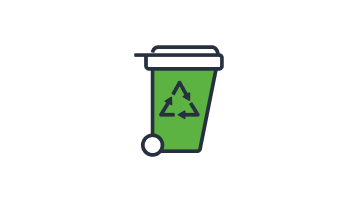 Generating residential packaging waste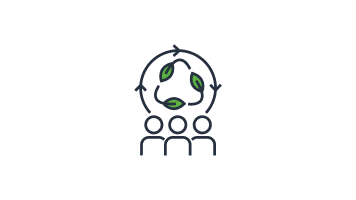 Impact on the environmental awareness of the public
Why carry out a selective collection?
We want everyone to recycle not just at their homes, but also outside. In short, that any person can recycle their packaging wherever they are.
Recovering residential packaging waste without interfering in the local selective collection.

Exposure in the media of the organisation's good environmental practices.
Collaborating with institutions that contribute to social and employment integration of people with a disability or at risk of exclusion.

Improving waste management in facilities whose waste is managed privately and, therefore, increasing their recycling rates.

Reducing dumping rates for companies.
Proximity
We promote the selective collection of light packaging through waste managers in the private field. To do so, the waste manager itself implements the actions required to implement or improve the management of such waste within its scope of action, promoting their client's correct management.
Project
We collaborate with different companies and bodies, both public and private, to recover residential waste generated in spaces where there is private waste management through tailored projects.
Do you want to implement a Specific Selective Collection project?
These are the main items your proposal should cover:
Introduction, including applicable regulations and reasoning for the project.

Project goals: recovering packaging waste, educational value, reduction of disposal to landfill, ISO, etc.

Study goals, including description of the project's facilities.

Scope of project, according to areas susceptible of generating packaging waste (vending areas, restoration, etc.).

Current situation: analysis and description of use of bins, cleaning, manager, etc.

Waste generation, estimating quantity and type of waste that could be potentially recovered.

Management proposal: use of bins, collection and transportation, selection, traceability and follow-up.

Communication of milestones achieved, awareness and training of agents involved.
Festivals
Since 2009, we collaborate with several music festivals to implement or improve their selective waste collection of light packaging, paper and cardboard.
If you want your company to manage collection at festivals, please contact us. Then, fill in these documents.
You may also be interested in

Awareness material
Access guides and other type of materials to go deeply into the separation of waste and recycling.

Approval of recyclers
Know how the process is and what materials you may access with the approval.