Information on Recycling for Household Packaging
The most pervasive environmental practice in our nation is the habit of sorting our waste for recycling, which has continued to expand in recent years.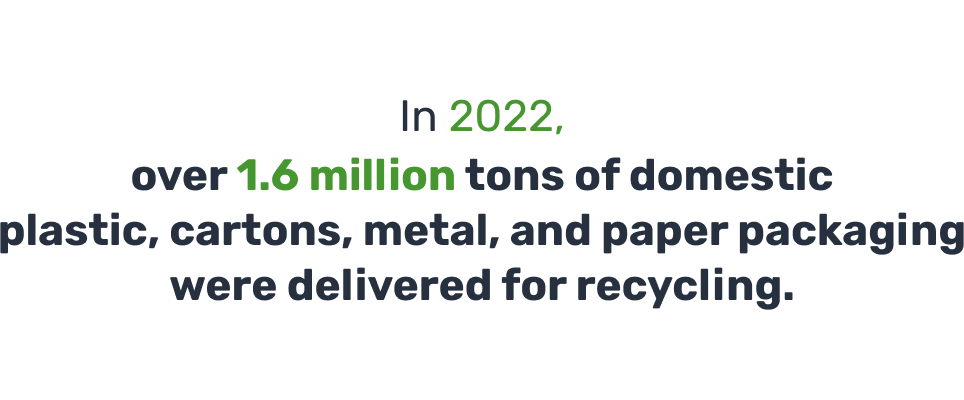 There are two significant sources for this number:
Towns that are in charge of a selective collection of household packaging.

The recycling facilities responsible for turning this waste into fresh raw materials. Since these facilities are managers authorised by public administrations, they are continuously under their scrutiny.
Like other municipal waste data, this information on packaging waste is continuously traceable, ensuring its accuracy and rigour.
Find out all the Ecoembes data
The information is broken down into two categories: collection data, which represents the tonnes of packaging that people place in the blue and yellow bins; and recycling data, which represents the tonnes that reach the recycling facilities.

Find out the figures for the selective collection of household packaging

Look up the statistics on the recycling of household packaging in Spain
Official sources for information about managing household packaging
From beginning to end, the recycling cycle is a closely controlled operation.

Due to information provided on the ground by the town halls and waste managers authorised by the Autonomous Communities, this monitoring enables us to have a thorough understanding of the situation of all packaging from the time it is recovered from the bins to the time it is converted back into raw material.

All the traceability checks that support this regular activity are completed by auditing firms outside Ecoembes, which ensures that the waste is converted into a new resource.

Here, we describe the controls that are implemented throughout the recycling cycle and who is responsible for them.
European Commision (Eurostat)
*The packaging management data offered by the Ministry correspond to commercial, industrial and domestic. The scope of action of Ecoembes is only domestic packaging.
*The calculation of these data is based on the new method approved by the EU in 2019, according to which the measurement point to calculate the recycled material will be right at the entrance of the industrial operation of transformation of the waste in which the waste of containers are ready for use as a product-material-substance. As these 2020 data are the first to be calculated according to this new, more demanding method, there is a break in the historical series.
Do you have
any questions

concerning the information about recycling?
Use our contact form to reach us, and we will answer as soon as we can. 
You might also be interested in

Recycling Process
Learn about the entire process, from packaging creation through recycling.

Reciclos
The return and reward system encourages more and better recycling.