For packaging that is more ecologically friendly
Ecoembes has helped businesses develop preventative measures that allow them to sell more ecologically friendly packaging since the company's beginnings.
Here is all the information you need on preventative strategies.
What is a prevention measure?
According to the Packaging Law 11/1997, prevention is the process of reducing the amount of environmental harm caused by materials and chemicals used in packaging and packaging waste, as well as packaging and packaging waste during the production process, marketing, distribution, use, and disposal, through the creation of low-pollution tools and methods.
Packaging-related materials, chemicals, and waste.

The creation of non-polluting products and procedures, as well as the reduction of packaging and packaging waste throughout the production process, marketing, distribution, usage, and disposal.
As a result, it includes two aspects: a quantitative one that deals with reducing the amount of packaging, and a qualitative one that deals with the potential environmental impact of such materials.
Therefore, a modification to the packaging that lessens its impact on the environment will serve as a preventative strategy. This adjustment may entail one or more preventative measures and may impact one or more packaging elements of the same packaged product.
What categories do the measures fall under?
Due to the vast amount of information that needs to be controlled, Ecoembes must define these categories for the authoring of the yearly control and follow-up reports. As a result, we encourage member companies to group their measures within the range of guidelines and recommendations that we offer below.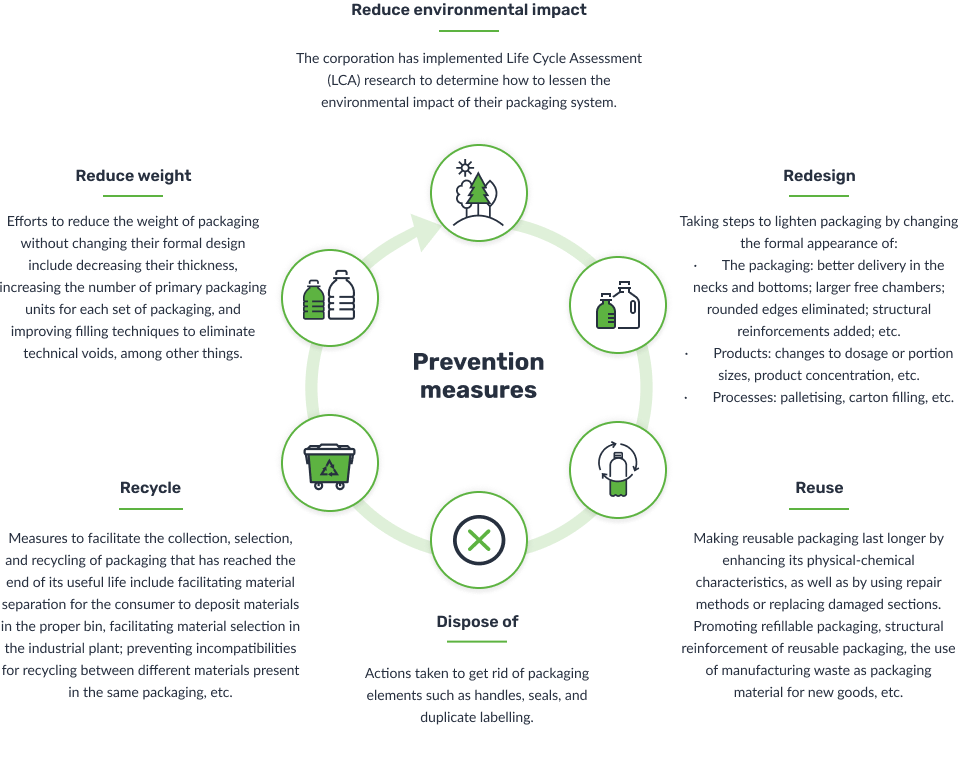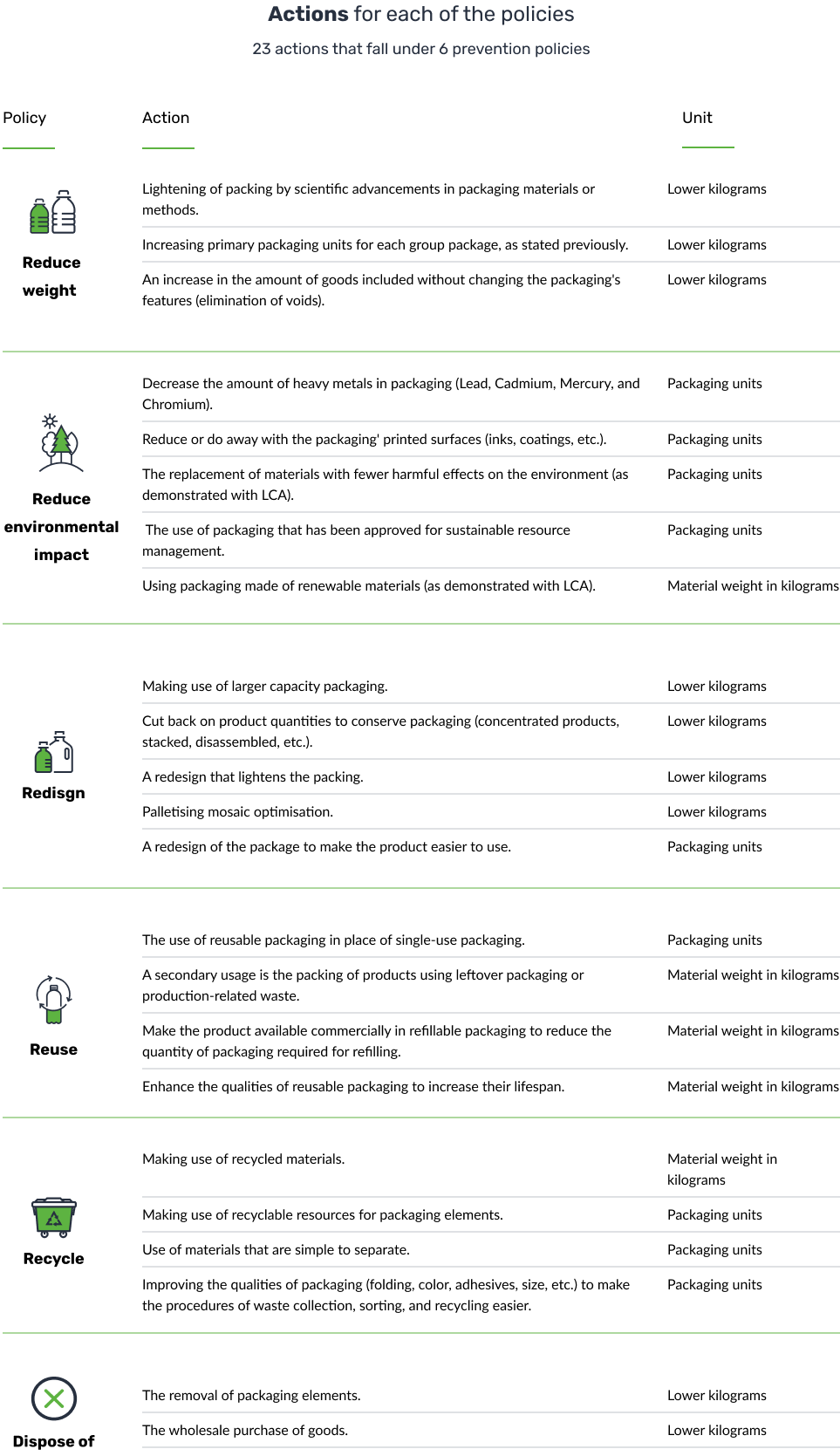 Monitoring of preventative measures
Verification is the process through which a group of external and independent auditors, who work each year, monitor the preventative measures included in the Sectoral Plan created by Ecoembes.
If your business is chosen to participate in the Measure Verification process, you will simply need to gather evidence that the preventative measure you reported to Ecoembes has been implemented.
Some of the documents you should gather are as follows: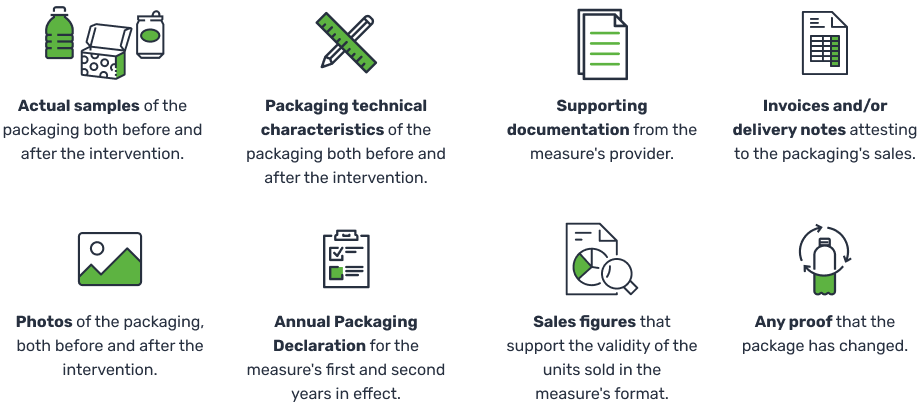 How is a measure registered?
If your business has complied with the Business Plan for Prevention and you have chosen and implemented prevention measures in your packaging, you can let us know about these actions by using the Contribution of Measures application, which you can access through the Portal of Member Companies by entering your username and password.